MobileStudio
Pre-Record Quality Content
for Your Virtual Conference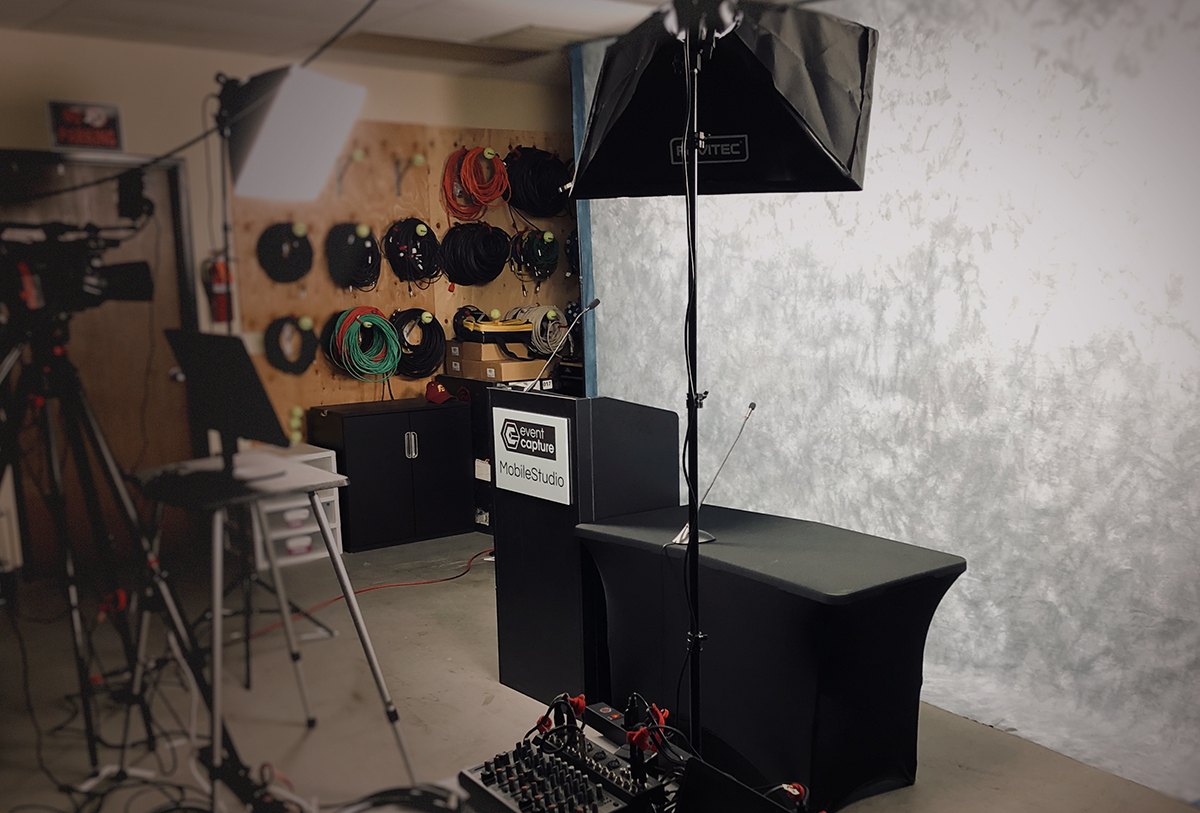 The eventcapture.com MobileStudio lets you capture your speaker's content in their home town. Our teams will be traveling to 30 major markets to let you pre-record your content. This, combined with our LiveQ&A system, produces truly engaging content without the embarrassment of watching a teleconference system fail mid-session.
A truly portable video studio, we can set up almost anywhere.
No dark or blown out webcams.
No kids or dogs in the background.
Quality recordings at an affordable price!
More Information Here!
MobileStudio Introduction
MobileStudio Sanitization