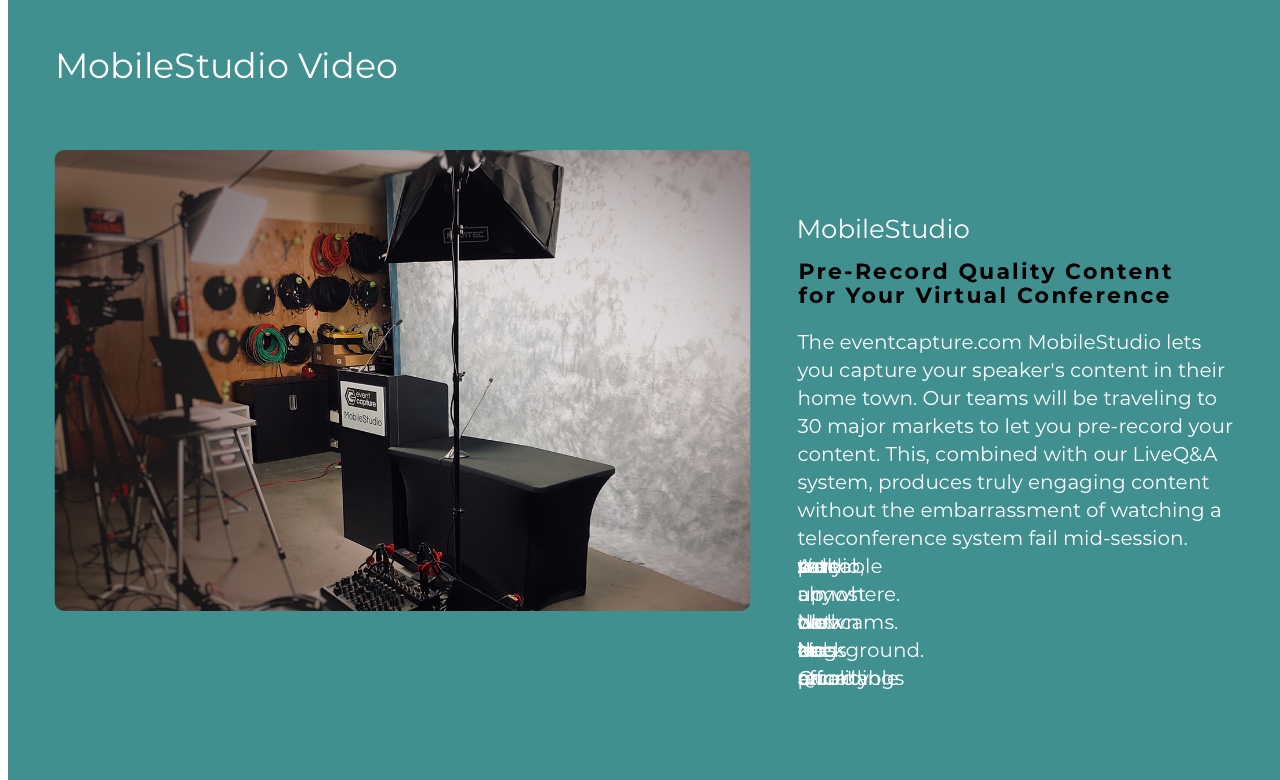 MobileStudio
Pre-Record Quality Content
for Your Virtual Conference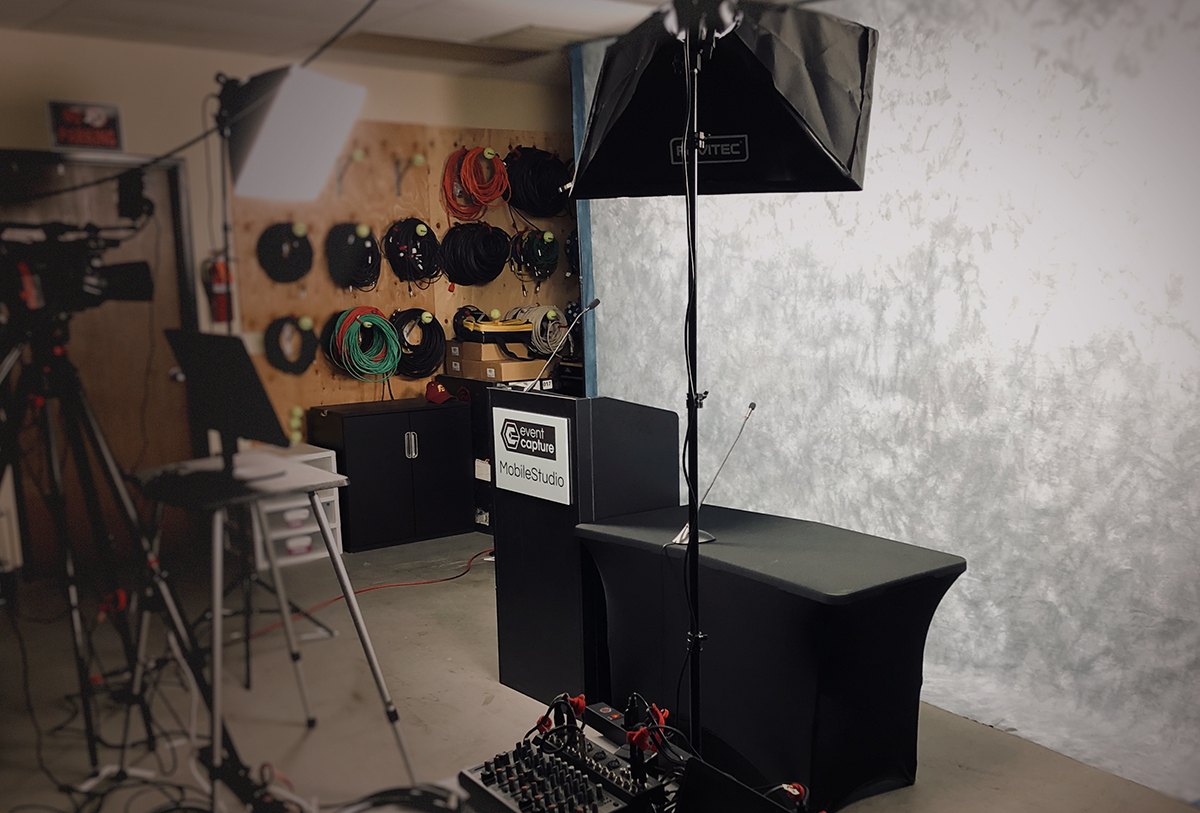 The eventcapture.com MobileStudio lets you capture your speaker's content in their home town. Our teams will be traveling to 30 major markets to let you pre-record your content. This, combined with our LiveQ&A system, produces truly engaging content without the embarrassment of watching a teleconference system fail mid-session.
A truly portable video studio, we can set up almost anywhere.
No dark or blown out webcams.
No kids or dogs in the background.
Quality recordings at an affordable price!
MobileStudio Video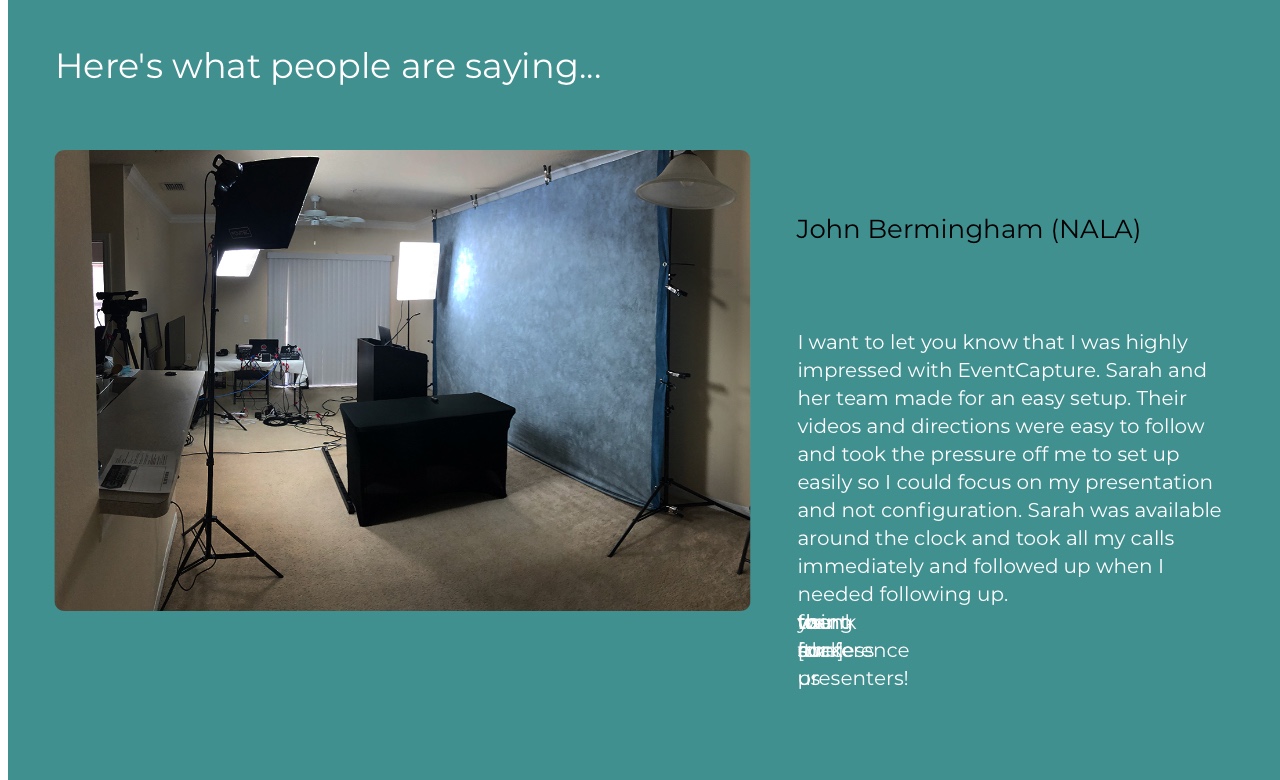 John Bermingham (NALA)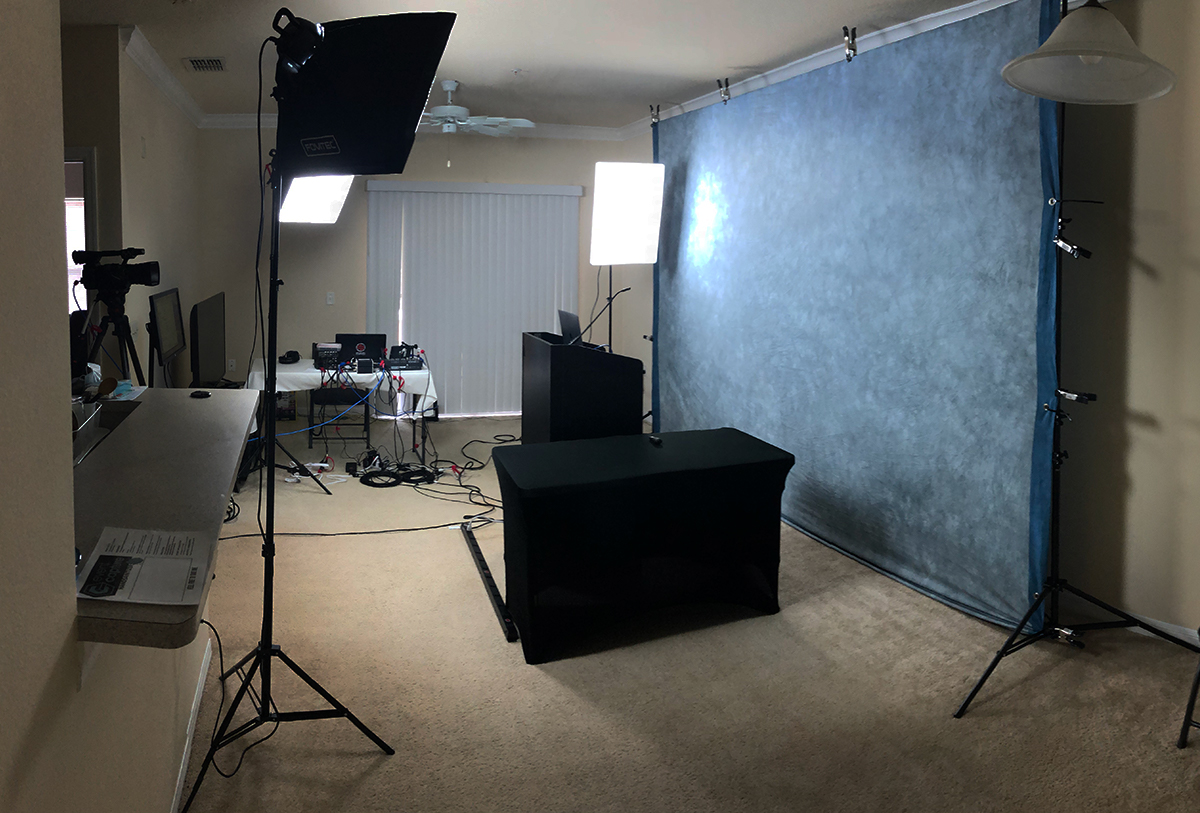 I want to let you know that I was highly impressed with EventCapture. Sarah and her team made for an easy setup. Their videos and directions were easy to follow and took the pressure off me to set up easily so I could focus on my presentation and not configuration. Sarah was available around the clock and took all my calls immediately and followed up when I needed following up.
I want to thank you for using them to make [the] conference a success for us presenters!
Here's what people are saying...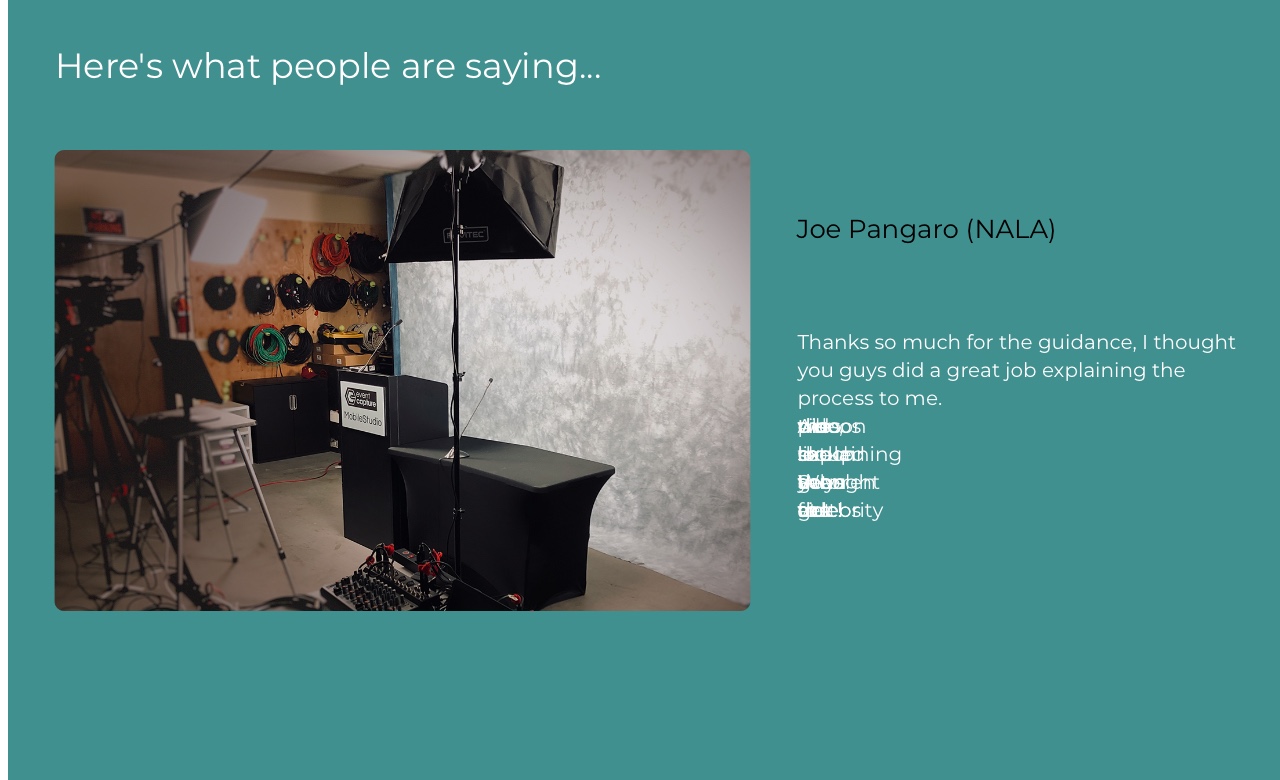 Joe Pangaro (NALA)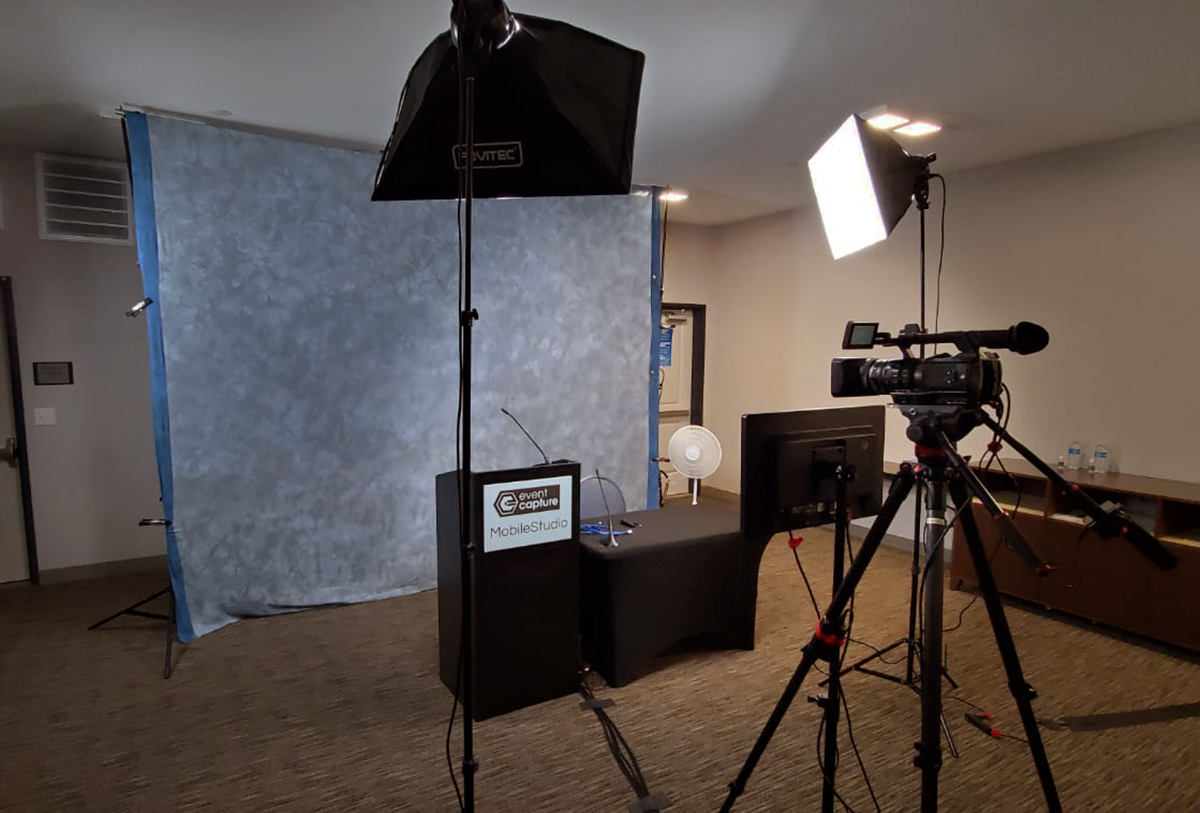 Thanks so much for the guidance, I thought you guys did a great job explaining the process to me.
Also, the person who did the videos explaining the setup looked so much like the actor Sean Whalen I thought you guys got a celebrity to do the videos at first!
Here's what people are saying...
MobileStudio Introduction
MobileStudio Sanitization